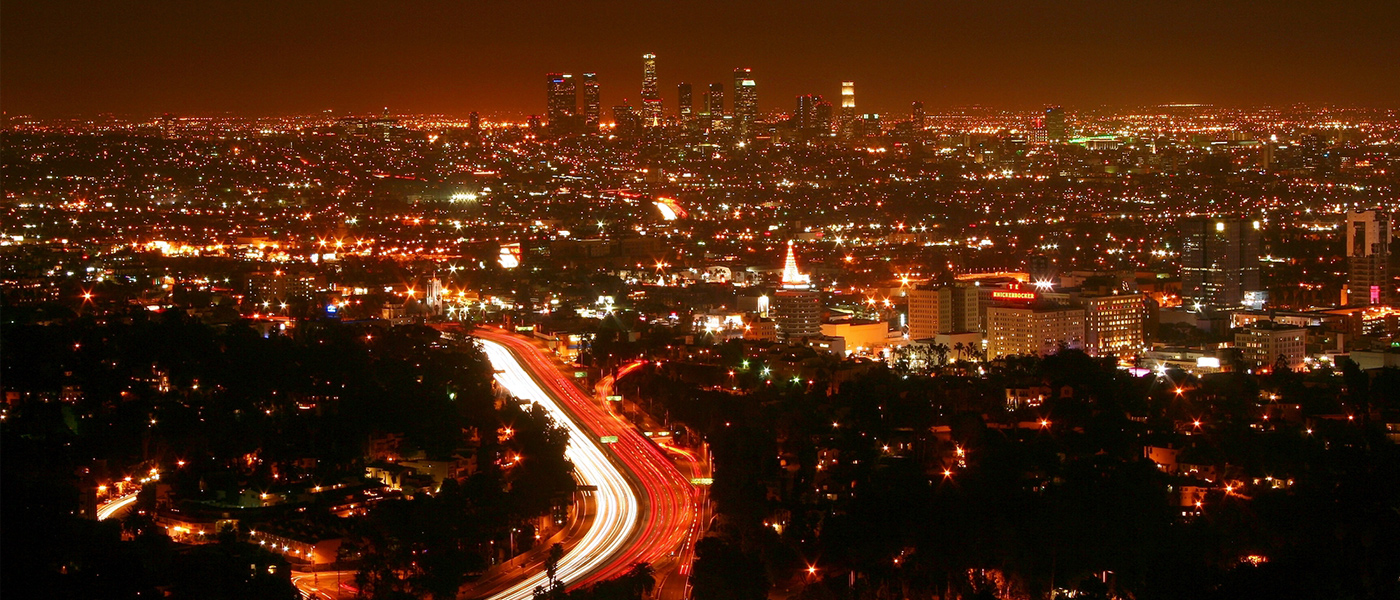 No matter if you are a jet-setting executive, a working professional, or a tourist visiting a busy, high-energy city like Los Angeles, there are ways to zip out of the LAX airport and start your day conducting business, get to the beach, switch into your touristic activities, and basically, do the things you came here to do. None of these should include the stress of standing in lines, to get a rent-a-car, or a shuttle that goes all around town before stopping at the address where you are staying. And navigating the city by yourself? Forget about it.
It's a fast paced, exciting world out there. Nobody has time to waste in lines, and deal with inefficient ways of doing things. When arriving from other cities into a new city at a busy airport like LAX, waiting for luggage, the crowds, and doing paperwork are the last things you need. Long lines for taxis, or worst, a shuttle van with 4-6 different strangers, making many stops before your destination are not the way to start your arrival in Los Angeles.
CLICK HERE to connect with a representative.
At L.A. Private Car Service, our goal is to provide a quality, reliable service, by courteous knowledgeable chauffeurs who know this busy city and surrounding areas. Transporting you to where you need to go in our well maintained, gorgeous automobiles is what we do every day. Choose from executive vehicles like the Town Car or the Cadillac XTS, or the comfort of an SUV for you and the family. For group visits, our Mercedes Benz Sprinter is a fantastic choice. See our fleet here.
The Benefits of Booking a Car Service with L.A. Private Car Service
Comfort: As you enter the cab of any of our chauffeured vehicles, you are welcomed by the appropriate temperature and a bottle of water to help you sit back and relax, allowing us to take it from there. The comfy, clean leather seats are more welcoming than the seats inside a taxi, a shuttle van, and even the seats on a plane.
As the driver expertly whisks you away from the usually heavy traffic of terminals at the airport, you can take in the view, conduct some business on your gadgets, or take a nap.
Convenience: your chauffer will pick you up curb side, or the designated area for safe pick-ups (based on city and location policies). If desired, he or she can meet you inside the terminal when you request a meet-and-greet service. Skip the hassle of standing in lines for car rentals or taxis and other time consuming rides.
Safety: Our seasoned drivers transport many visitors and local residents around town on a daily basis. They know all the traffic trouble-spots, road closures and traffic laws, and their attention is always on the road and the goal of delivering you safely to your hotel, business meeting location, the film and entertainment event you are attending and other destinations.
Privacy: understandably, this is important to our business and industry professionals, and beyond. Important people, from Hollywood stars, studio, technology, and pharmaceutical executives, local and international politicians, scientists and all types of working professionals enter and exit our vehicles, and while inside, they conduct business, check in with family and friends, have private conversations and need to know that we have their confidentiality and privacy in mind. Our drivers conduct themselves professionally in this area as well, understanding that sensitive and intimate conversations and exchanges belong to our client and not the public. Basically, we treat all our clients like VIPs and respect their privacy.
L.A. Private Car Service is a quality and reliable choice for clients requiring a chauffeured vehicle to business meetings, speaking engagements, theme parks (like Disneyland, Universal Studios), film production locations (movie sets they work on), attending galas, film festivals, funerals, fundraising dinners, and many other events happening in and around the city of Los Angeles.
Our focus is on you: focusing on taking you to your destination, punctually and in an orderly manner goes hand-in-hand with the safe driving practices by our company. When needed, feel free to ask your driver any question you might have, but remember they must focus on driving and look out for possible distractions on the road, in front of them.
Meet and Greet Service: priced separately, this is a popular amenity provided by our company. Drivers can meet you inside the terminal or other areas where it is allowed, introduce themselves and give you a helping hand with the luggage or other applicable items. Please ask about this additional assistance when you book a car with us.
We strive to bring you the best chauffeured experience, safely and punctually, and hope to see you soon.
To get an instant quote Click Here.