Book a Private Car in Los Angeles Today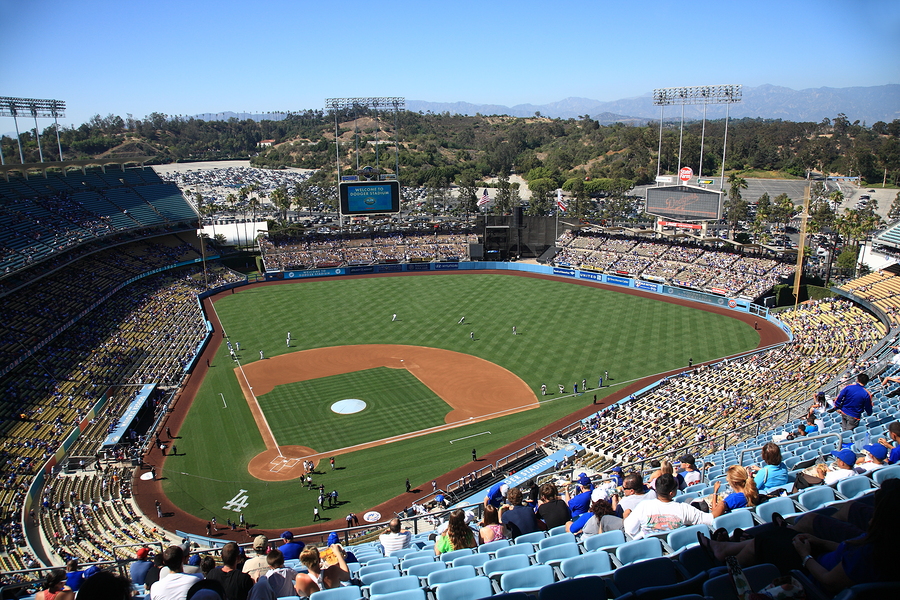 Dodger Stadium has been home to the Dodgers for a long time, and it is a beautiful stadium that Dodger fans have been flocking to for decades.  The Dodgers have been building a strong team in recent years as well, so you can expect more sold-out games coming.
With 56,000 seats, Dodgers Stadium is a massive stadium.  It is located next to the ever-busy downtown Los Angeles, so traffic to and from the stadium can get pretty bad.
With LA Private Car Service, you avoid the headache accompanied by the long traffic lines and having to worry about navigating the busy streets.
Our Process:
Pick up and drop off Service:
More affordable of the two options, your driver will take you to Dodgers Stadium and return to pick you up at a pre-arranged pick up time.  We know sometimes games at Dodger Stadium run longer than anticipated, and we make sure that you have driver contact information to adjust pick up times.  (This can also be done through main dispatch number at 888-400-1919).  Please note that hourly wait time fees may apply.
Hourly Service:
For those that want to have the convenience of having the driver wait on location, we also offer hourly wait time service.  The price of parking will be added to your total bill.  This way the driver will wait on location for the duration of the event, and client can be as early or as late as they wish.  No need to notify the driver or dispatch about event running late.
Reserve with LA Private Car Service for the best experience possible.