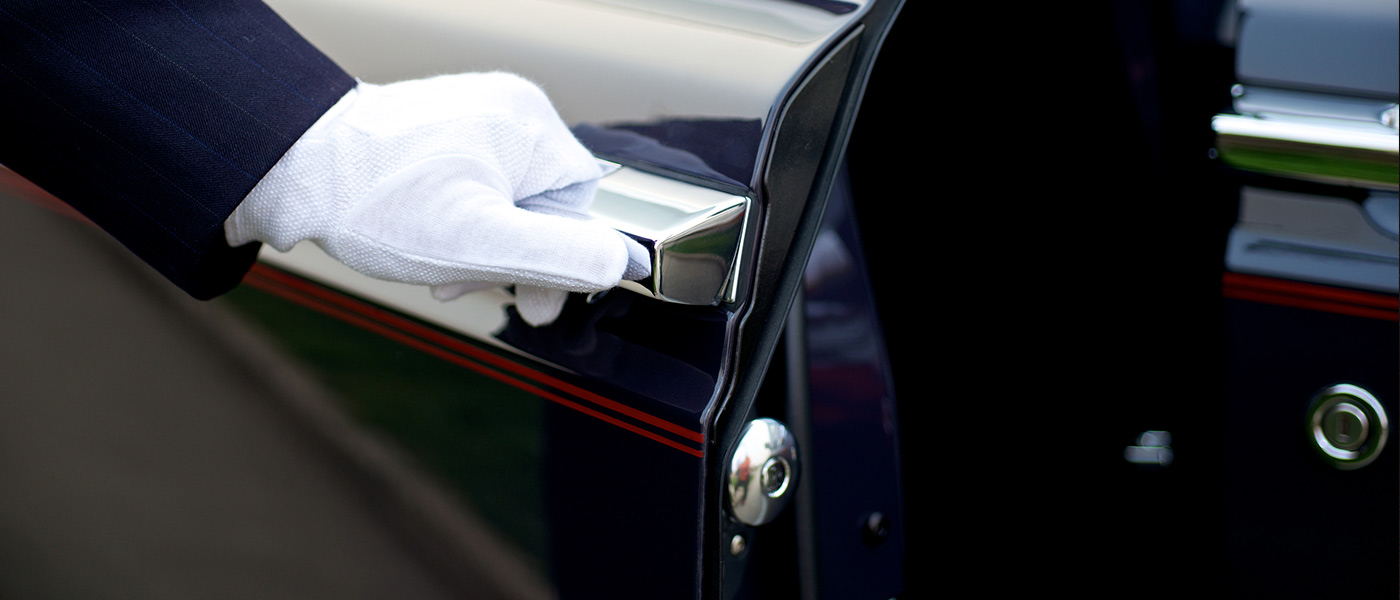 As we strive to deliver the very best service to all our clients in the greater Los Angeles area, for our L.A. Private Car Service blog, we decided to give a short and sweet history of the private car service industry. We focused on the engine of our business, the men and women behind the wheel, delivering passengers from point A to point B.
So, how did these drivers, properly called chauffeurs become a common, and nowadays, a necessary part of the transportation experience in the modern world?
A chauffeur is a person employed to drive a passenger motor vehicle, especially a luxury vehicle such as a large sedan or limousine. In the beginning (dating back to 1899), these individuals were the personal employees of the vehicle owner. The appeal and the demand of this amenity soon gave birth to chauffeur service companies which provided both the driver and a vehicle for transporting clients, either case-by-case or on longer term basis.
The term chauffeur is a French title, stoker to be exact. That's because the earliest automobiles, like the railroad locomotive engines, were steam-powered and required an operator (the driver) to stoke the engine. Early gasoline-powered cars, before the emergence of electric ignition, were ignited by 'hot tubes' in the cylinder head which had to be pre-heated before the engine would start. Therefore, a chauffeur (or direct translation: "heater-upper") was the man in charge of the task.
In addition, only the very wealthy were the segment of the public who could actually afford the first batch of automobiles. Therefore, they hired a chauffeur to properly operate the machinery and drive them, like a coachman in the old west.
The French also used the term referring to anyone who was a skilled driver in the late 19th century. However, In America the term 'chauffeur' was preferred over the English word 'driver,' since at that time, the best cars came from France.  By the mid 1910's the term took its final meaning, where it remains today: a paid driver.
Here is an interesting trivia. In 1906 there was an article in The New York Times reporting on a chauffeur problem, noting: "Young men of no particular ability, who have been earning from $10 to $12 a week, are suddenly elevated to salaried positions paying from $25 to $50." The article recommended the re-training of existing coach drivers instead.
Dress code: the style in which a chauffeur appears is quite important in the industry. We identify them as well-groomed professionals, wearing a clean and pressed black suit, a dress shirt and a matching tie and shoes. Most drivers wear black leather gloves too. Globally, depending on the Limousine, or private car service company specifications, there are chauffeurs who wear hats and uniforms, and in Japan they even wear white gloves. In cities like L.A. and New York, this look has become a hybrid of celebrity bodyguard, secret service agent, and a traditional chauffeur. This trend is more likely a result of the stars, the studio types, banking and investment executives, and other business professionals serviced by private car companies. It is always a smart move to reflect the industries you cater and often times such crisp and pristine presentation is equally appreciated by clients. However, treating all passengers with such courtesy and neatness is a practice we encourage and practice.
Seasoned drivers know that looking sharp and ready to do the job will only reflect positively on them and make a good impression with their passengers.
Here are a few notable chauffeurs in history:
Julius Schreck, chauffeur to Adolf Hitler from 1926 to 1936
Kay Summersby, chauffeur to Supreme Commander Allied Expeditionary Force Dwight D. Eisenhower
Roosevelt Zanders, drove Fidel Castro, Richard Nixon, Winston Churchill, Eleanor Roosevelt, Harry S. Truman, and many others.
Need a comfortable ride for you and your friends, to a concert or sporting event, or for a company function, all navigated by our expert chauffeurs? Book Here.