Book a Private Car in Los Angeles Today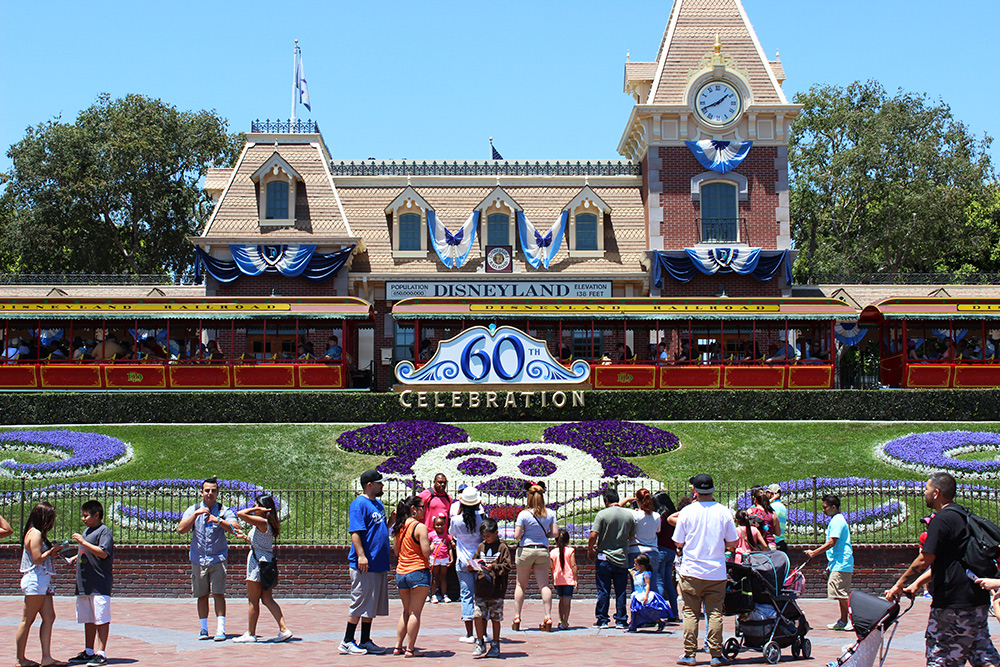 Disneyland Park, originally Disneyland, is the first of two theme parks built at the Disneyland Resort in Anaheim, California. It opened its gates, to the public, on July 17, 1955, and it is designed and built under the direct supervision of Walt Disney. The name change to Disneyland Park was to mark the expansion of the complex in the 1990s, since it now holds two major theme parks: Disneyland and California Adventure, both found in the Disneyland Resort in Anaheim, California.
The concept for Disneyland began when Walt Disney visited Griffith Park in Los Angeles with his daughters Diane and Sharon. Watching them ride the merry-go-round, planted the seed for a place where adults and their children can attend and have fun together. The animation mogul originally entertained building the park in Burbank, CA since so many fans wrote letters requesting to visit the Walt Disney film studios. He changed his mind since the site in Burbank was too small to hold his grand idea.
Disneyland has a larger cumulative attendance than any other theme park in the world, with over 650 million guests since it opened. In 2013, the park hosted approximately 16.2 million guests.
The Sleeping Beauty Castle is the iconic building inside the park, seen on post cards and many video and film clips.
Pick up and drop off Service:
More affordable of the two options, your driver will take you to Disneyland Park and return to pick you up at a pre-arranged pick up time.  We know sometimes events at the resort or the park may run longer than anticipated, and we make sure that you have driver contact information to adjust pick up times.  This can also be done through main dispatch number at 888-400-1919.  Please note that hourly wait time fees may apply.
Since most of the streets surrounding the park maybe closed during and after events, drivers communicates with clients to facilitate the best pick up location. Typically, dropping off or picking up guests at the theme parks take place at the Guest Drop-Off and Pick-Up Only area, on the west side of Harbor Boulevard, located south of Manchester Avenue and north of Disney Way. This is a drop-off and pick-up zone only. No parking or waiting of any kind is allowed.
Please make sure you check out Disneyland Park's official website for detailed information.
Hourly Service:
For those that want to have the convenience of having the driver wait on location, we also offer hourly wait time service.  This way the driver will wait on location for the duration of the event, and client can be as early or as late as they wish.  No need to notify the driver or dispatch about event running late.
Book a car service to Disneyland Parks & Resort with LA Private Car Service.