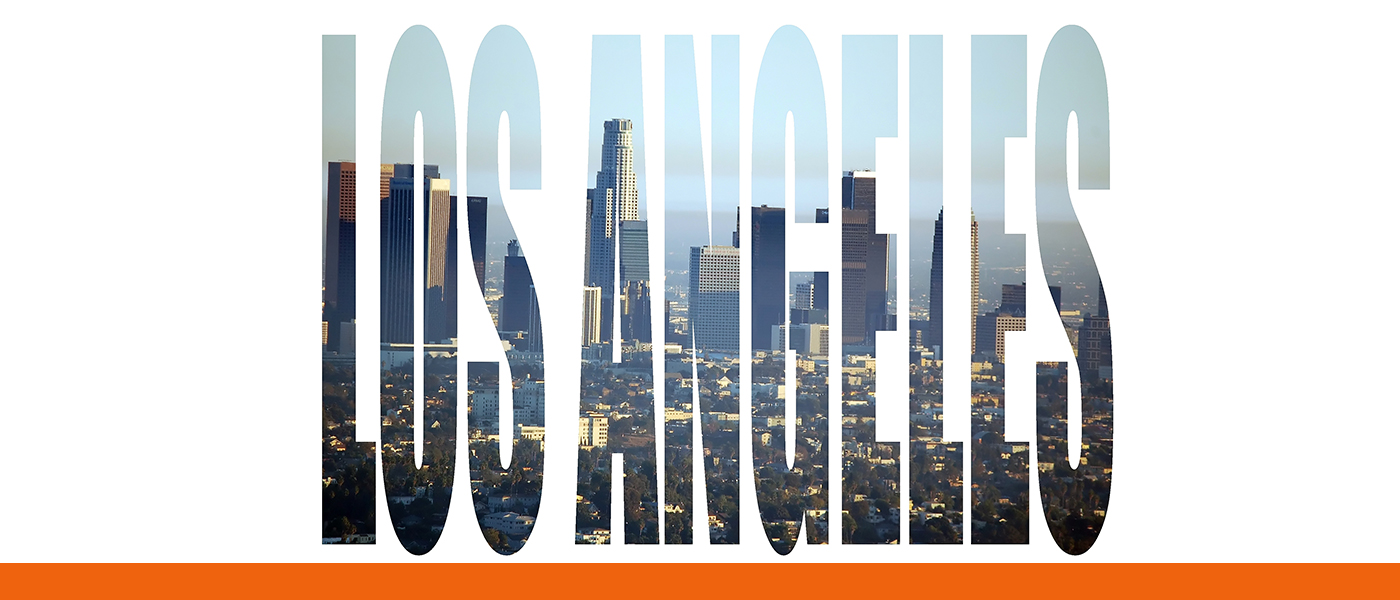 Now that we have celebrated America's birthday, we are taking a look into other interesting and entertaining events taking place in and around Los Angeles. We wanted to report on a few that caught our attention, and hope to drive you and your guests in one of our beautiful, chauffeured, private cars, to these great happenings.
This weekend, try chauffeured, private car transportation to exciting events in Los Angeles.
Here are a few weekend events, dates and activities you may want to consider for this weekend and the following week. Here at L.A. Private Car Service we can help get you there safely and on time, so you can arrive relaxed and ready to enjoy your night out.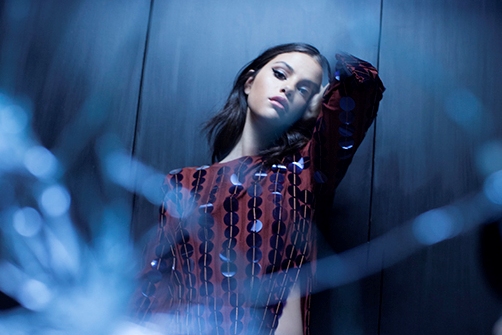 Selena Gomez, Friday, July 8, Staples Center – see the Disney superstar, actress and singer perform her new single, "Kill Em With Kindness" live on stage as we drive you to the gorgeous venue. This Texas native keeps rising, especially with her recent Revival album, with songs that seem more personal than before. Selena is showing us a positive and calm side, musically, not allowing others to provoke her. Are you listening, body-shaming peeps of the media? Revival packs a high-tech punch with a good dose of pop with Gomez co-writing much of the album, a show worth seeing. She will also rock the Honda Center, on Saturday, July 9.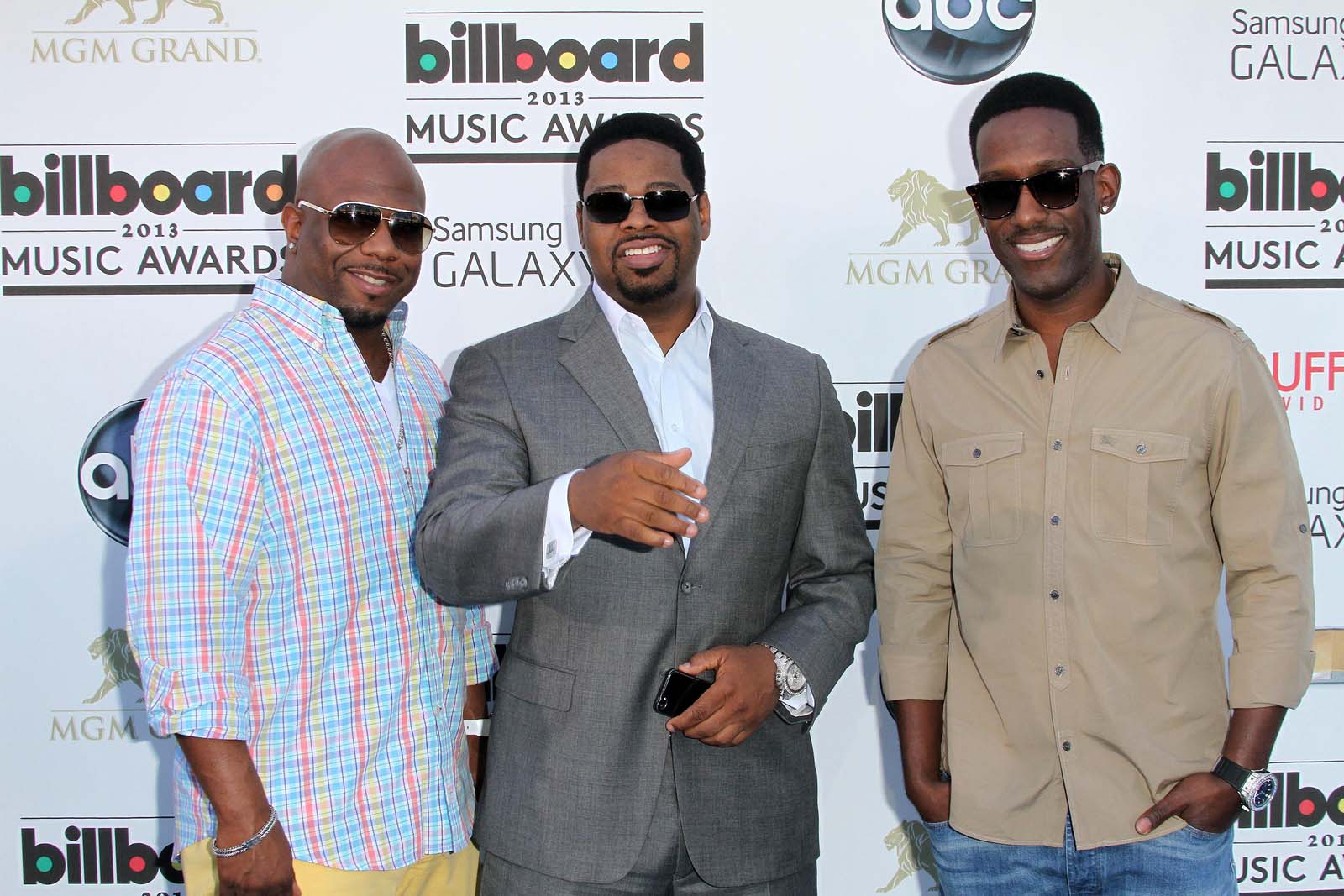 Boyz II Men, Friday July 8, at The Greek Theater – originated in Philadelphia, Boyz II Men is the iconic American R&B vocal group, best known for emotional ballads and a cappella harmonies. Formerly a quartet including bass Michael McCary, they are currently a trio composed of baritone Nathan Morris alongside tenors Wanya Morris and Shawn Stockman. During the 1990s, Boyz II Men found fame on Motown Records as a quartet. With memorable hits like "I'll Make Love to You," "On Bended Knee," and "One Sweet Day," this will be a romantic night, under the stars, to remember.
DUB Show 2016, Sunday, July 10, 2016 from 12:00 PM to 6:00 PM (PDT), Los Angeles Convention Center – featuring hundreds of custom cars on display and LIVE Performances by 50 Cent, ScHoolboyQ, Fat Joe & Remy Ma, Jay Rock, French Montana, O.T. Genasis, and more. The event is presented by Effen Vodka and Real 93 FM. It's the ultimate event bringing car and hip hop and rap lovers together – a car show and concert in one, lots of excitement around this event which stops in Houston, Toronto and Phoenix next.
Brian Wilson, Sunday, July 10, The Hollywood Bowl, in Hollywood – an American treasure, a musician, singer, songwriter, and record producer who is best known for being the multi-tasking leader and co-founder of The Beach Boys. After signing with Capital Records in 1962, Wilson wrote or co-wrote more than two dozen Top 40 hits for the group. Wilson's unorthodox ways of song composition, recording techniques and experimentation with music makes him one of the most innovative and influential artists in popular music everywhere.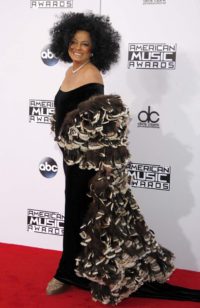 Diana Ross, Friday July 15, The Hollywood Bowl – with her soulful voice and nonstop glamour, magnetic Motown legend Diana Ross returns to the Bowl, performing hits like "Stop! In the Name of Love," "Ain't No Mountain High Enough" and "I'm Coming Out." As an actress, singer and producer, this superstar shines and defines what it means to be an icon. A cappella group Naturally 7 returns to the Hollywood Bowl stage to open. What can we expect other than a legendary night with a true American superstar?
Peter Gabriel, Sunday, July 17, The Hollywood Bowl: English singer-songwriter, musician who rose to fame as the original lead singer and flautist of the progressive rock band Genesis enjoyed solo stardom after leaving Genesis in 1975. He launched his successful solo career, with "Solsbury Hill" his first single. His 1986 album, So is his best-selling release, with certified triple platinum in the UK and five times platinum in the U.S. The successful single, "Sledgehammer", won a record nine MTV Awards at the 1987 MTV Video Music Awards and remains the most played music video in the history of MTV.
L.A. Private Car Service delivers many guests to all downtown Los Angeles venues for weekend events, concert and sport games, in addition to other places, like the Hollywood Bowl where traffic and parking maybe a challenge, especially during rush hour and on weekends. Make sure you ask about pick up and drop off policies and check with the venue about rules and restrictions as all our drivers must follow them accordingly.
The ESPYS, on Wednesday, July 13, at The Microsoft Theater in downtown Los Angeles – hosted this year by John Cena, the ESPY Award is a trophy presented by the American broadcast television network ABC, and previously ESPN, recognizing individuals and their sport teams for achievements and other sports-related performances. This year, Best Male Athlete, former nominees Stephen Curry and LeBron James will be joined by two newcomers to the category, Cam Newton and Bryce Harper. Harper is also nominated for Best MLB Player, his first two nominations ever.  Holly Holm, Tom Brady, Simone Biles, Andy Murray, Roberta Vinci, Cristiano Ronaldo, Carli Lloyd and Cam Newton are all among nominees. Fans will determine the winners in most ESPYS categories by voting online at ESPYS.com up to the start of The 2016 ESPYS.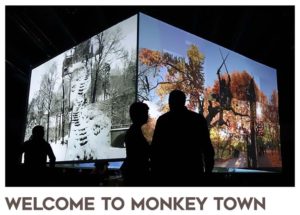 Monkey Town in L.A. located at 111 W. 21st St. Los Angeles, CA 90007 – happening in our exciting city is that cool pop-up dinner, with video imagery show, Monkey Town, with a unique take on cinema and the culinary arts launching its first L.A. run. Diners get to sit inside a massive 27-foot video cube as they are served 5-course meal prepared chef Nick Montgomery (formerly at Momofuku), as short films and live music stimulate the senses throughout the evening. After 10 years of performances in NYC, and additional exhibitions in Denver, Barcelona and Austin, the exhibit has come to L.A. performing June 1 to October 1.
With so many amazing events we hope you book one of our executive cars, chauffeured town car, the Cadillac XTS, an SUV, or for a group outing, our gorgeous Mercedes Benz Sprinter. Take a look at our fleet of cars and make sure to contact us to get an instant quote.  Arrive in style and comfort, and have a great time.