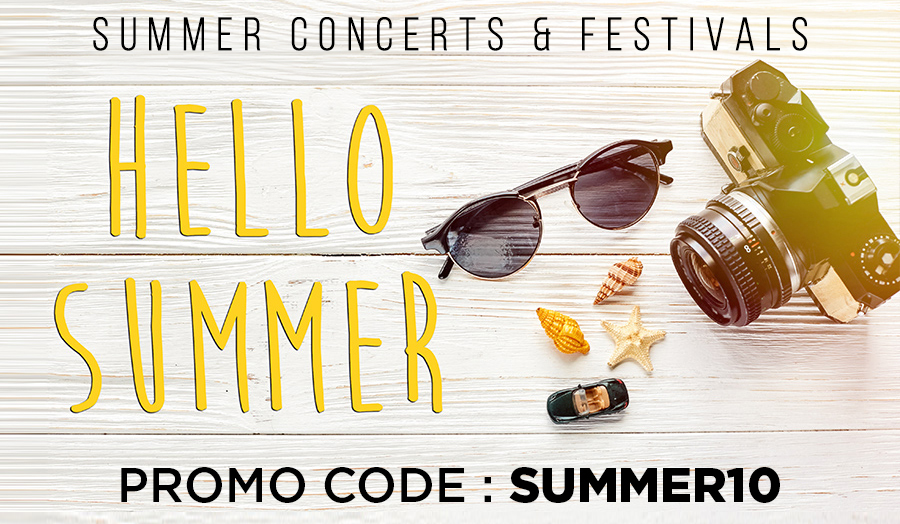 Get ready to make this summer one of the best times of your life. The sun is out, the weather in Southern California is as beautiful as ever and a big variety of concerts, festivals and other events will take place in Los Angeles and surrounding areas to give you and your family and friends a reason to be out and about and celebrate the season.
At L.A. Private Car Service, we are equally excited to play a role in delivering you and your guests to the most popular venues in Los Angeles, Orange County and nearby cities. As we get ready to whisk you to these locations, we put together a list of anticipated events we normally deliver passengers to, and a few new ones we are looking forward to add to our roster. Solidify these good memories with a safe, comfortable arrival in the backseat of a modern clean private car from our large fleet. These exciting events are listed below.
OUTFEST L.A. at the Ford Amphitheatre (July 18-21)
Outfest Los Angeles has put together another line up of LGBTQ themed films in addition to films that celebrate and exhibit diversity and human identity. Aimed to entertain, educate and inspire the 2018 Outfest Los Angeles LGBTQ Film Festival returns to the Ford to screen four outstanding films. Under the Stars, preceded by the short film Flu$h, and documentary film Bad Reputation will kick off the screenings on July 18.
---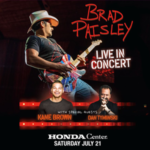 Brad Paisley at Honda Center (July 21)
Brad Paisley returns to So-Cal during his renowned Weekend Warrior tour 2018. Paisley's shows will not only treat fans to his big hits performed live, but also feature special guests such as Dustin Lynch, Chase Bryant and Lindsay Ell. With a career going strong for almost two decades, Brad Paisley is one of the biggest country artists on the planet. The talented singer-songwriter, guitarist and entertainer has secured many accolades which include three Grammy's, two American Music Awards as well as countless Country music awards.
---
The Chainsmokers at Hollywood Palladium (July 24)
American DJs and production duo, Andrew Taggart and Alex Pall, better known as The Chainsmokers have dominated the charts with singles 'Don't Let Me Down', 'Indie Out', 'Closer (feat. Halsey)' and their famous breakthrough track '#Selfie'.  Since their debut studio album in 2017, 'Memories… do not open' Chainsmokers have has a steady growth in fans and have impressed audiences worldwide. The upcoming album entitled 'Somebody' will be the bands second full album from which they will surely highlight a few numbers during the live show.
---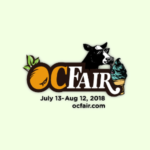 OC Fair (July 13- August 13)
Carnival attractions, with variety of food vendors, plus some rodeo, and a demolition derby? Why not? It's the OC Fair. From its beginning days in 1889 this festival has grown to be one of the biggest in the area.
Paramore with Foster The People at The Forum (July 18)
Formed in 2004, in Tennessee, this alt-rock, pop-punk group has become a favorite of various types of music lovers. From their appearance or participation in films and video games, Paramore has gained fans as versatile as its sound and band members.  They will play songs from their 2017 release "After Laughter" in addition to older hits like 'Misery Business,' and 'That's What You Get" on these dates. Joining them will be L.A.'s own Foster the People, the indie rockers who made a big splash with their worldwide hit single 'Pumped Up Kicks.'
---
Imagine Dragons at The Forum (July 21 – 22)
The American pop-rock band from Las Vegas returns to Los Angeles with two nights at the Forum, in Inglewood, California.  "Thunder," "Believer," and "Whatever it Takes," to name a few of their giant hits. Year 2018 saw the release of "Next to Me," and " Born to Be Yours" in addition to the release of an HBO documentary film Believer a conversation piece  by Dragons' lead singer Dan Reynolds focusing on the LGBT community and The Church of Jesus Christ of Latter-day Saints. The single song "Skipping Stones" featured in the film was also released with proceeds going to LGBTQ charities. The Grammy, American Music Award, Billboard Awards winning band is expected to rock their fans as they often do.
---
Annie the musical at Hollywood Bowl (July 27-29)
One of the longest-running shows in Broadway history is the musical Annie! The musical gave us hits such as "Tomorrow" and "It's a Hard Knock Life" becoming one of the most beloved shows for all ages. Taking the stage for this once-in-a-lifetime celebration will be David Alan Grier as "Daddy Warbucks" Megan Hilty as "Lily St. Regis," Lea Salonga as "Grace Farrell" and Steven Weber as "Franklin Delano Roosevelt ('FDR')" with more cast members to be announced.
---
On Your Feet! The Story of Emilio & Gloria Estefan, at the Pantages Theater (Now – July 29 2018)
On Your feet is the inspiring true story of Gloria and Emilio Estefan, celebrating heart, heritage and two people with big talent who didn't stop believing in each other. The crowd-pleasing show is hitting the stage in Los Angeles, at the Pantages Theater in Hollywood. The production has already won praises by the critics and its audiences alike, making it an exciting, anticipated musical event of this summer during which the biggest hits of Gloria Estefan will be performed.
---
Hall & Oates at The Forum (July 31)
The legendary duo of Daryl Hall and John Oates are back together this summer for a 37-city North American tour with special guest, pop-rock group Train at every performance, plus a finale featuring both bands together, on stage.  Since 1974 and their peak in the '80s, Daryl Hall and John Oates have given us many beautiful, popular hit songs such as "Maneater," "Rich Girl," "Private Eyes," "One on One," "Sara Smile," "Out of Touch," and "She's Gone," just to name a few.  The duo brings their Philly soul to Los Angeles this summer for a very special concert you do not want to miss.
---
80s Weekend at Microsoft Theater (July 27, 28)
Ready for a flashback weekend to the 80s? The unforgettable sounds that moved a generation and beyond will be heard and seen live in downtown Los Angeles. Blondie, Adam Ant, Marc Almond of Soft Cell, Thomas Dolly and Berlin take center stage during night one with performing their famous his like 'Call Me', 'Stand and Deliver' and 'Tainted Love'. Night two will continue the 80s celebration featuring Blondie, Adam Ant and Berlin.
---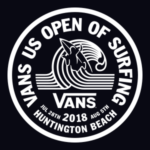 US Open of Surfing (July 28 2018 – August 5)
America's largest pro surfing competition comes to Huntington Beach, CA. It attracts the world's top surfers who compete for the big prize as over 200,000 beach boys and girls participate. In addition to the competitors and the spectators, live bands will take the stage to entertain the masses in addition to a sports expo and numerous after-parties.
---
With so much fun packed into the calendar, make sure you contact L.A. PRIVATE CAR SERVICE for a comfortable, relaxing ride to these fantastic summer events. Our professionally chauffeured vehicles are the ideal choice to get in and out of these hotspots safely without worrying about traffic or where you parked your car, or how to get there in the most efficient manner. Let our courteous staff help you reserve a car and take care of your transportation. Call us now, schedule your private car service and have a wonderful summer.