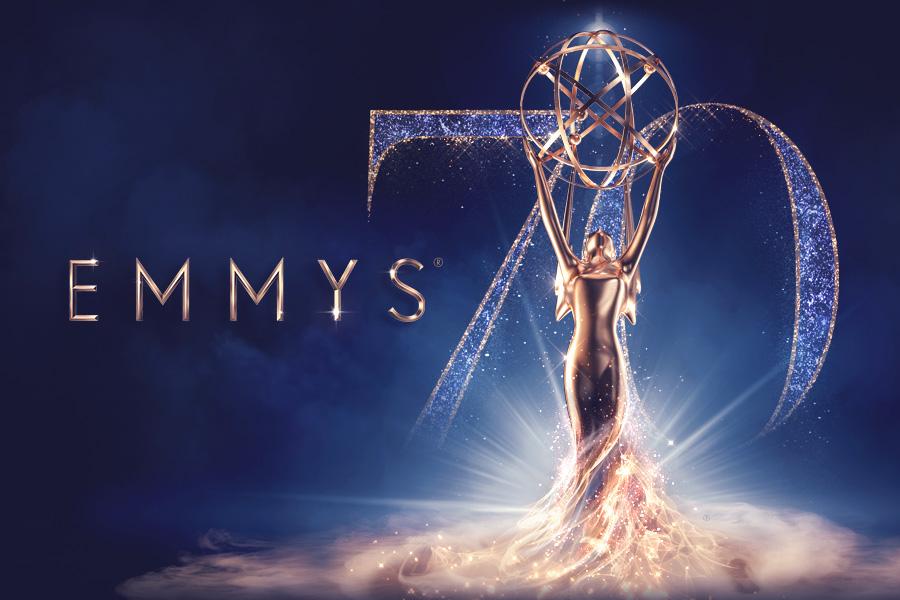 It's time to celebrate the best work on American television with the arrival of the Emmy Awards which also kicks off the Award Season in Tinseltown, we otherwise call Los Angeles. Our staff and chauffeurs at L.A. Private Car Service are gearing up to service this glamorous ceremony by delivering Hollywood stars, industry professionals and VIP guests to the show and the related parties. Passengers will arrive in vehicles from our beautiful fleet of cars without the worry of heavy traffic or parking as our courteous skilled drivers pick up and return them home safely and punctually as we have done for years.
About The Primetime Emmys: Nominations for this year, the 70th Primetime Emmys were announced on July 12, and now the race is on for the candidates to get that perfect gown, the tux, and get their personal staff and industry representatives on the same page. As countless publicists, personal managers, fashion designers, and planners are helping the celebrities and nominees to coordinate for the night, many people related to the production of the TV show are working hard, behind-the-scenes to deliver the very best telecast which this year takes place on Monday, Sept. 17, 2018, at 5:00 pm (PT), on NBC.
The Emmys are handed out by the Television Academy which was formed in 1946 by Syd Cassyd to help industry professionals develop and improve the art and science of Television. The first president of the TV academy was Edgar Bergen.
To be nominated, a program, an achievement, or a performer must be submitted, to be considered. Eligible members can also submit their own work or themselves.  From there, the qualified voters select exemplary work they think should receive attention and be awarded. The 23,000+ voters vote on 16 separate categories such as Drama series, comedy series, Limited series, TV movie, Variety Talk shows, and more.  Performers (specific peer groups) can vote for a lead actor, lead actress, supporting actor and/or actress, and guest actors/actress. This year the TV academy has received over 9100 entries in 122 categories. Nowadays there are over 23,000 voting members in the academy.  This year's Emmys will be hosted by Michael Che and Colin Jost.
The 70th Primetime Emmys airs Live, on September 17, at 5:00 pm (PT) on NBC.
Emmys Trivia (the year 1949)
The first Emmys televised were in 1949 on KFI, known today as CBS, channel 2 in Los Angeles.
The wings on the golden statue known as EMMY represent the muse of art.
Location of the ceremony: Hollywood Athletic Club
At L.A. Private Car Service, we pride ourselves in growing our business for over twenty years, always giving our best, daily, to bring our clients the very best in chauffeured, private car transportation.
Our company provides quality service to Hollywood professionals, studio, and other corporate executives.
We are excited about this year's Emmy nominees and root for all of them. After all, when we get home after a long day at work, we watch some of these brilliant TV programs to wind down and be informed and entertained.
Make sure you contact us now and RESERVE YOUR CAR ONLINE, or contact one of our courteous, knowledgeable customer service professionals to help with your transportation needs. Fingers crossed for the nominees and here's to another gorgeous night at the Primetime Emmys.
Arrive in Style
Luxury Vehicles
Nonsmoking Vehicles
Courteous Chauffeurs
Private Cars
Dedicated Chauffeurs
Hourly Service with Wait/Return
Make sure you have the designated parking pass for Chauffeured Transportation companies, purchased ahead of time, directly from the venue.
Please check the official site for the event for all rules and restrictions.
Make sure you contact us at L.A. Private Car Service, to book a private car to this exciting event.  You can also go ahead and reserve online.
Our courteous and professional staff is always available to help answer questions and accommodate your transportation needs.