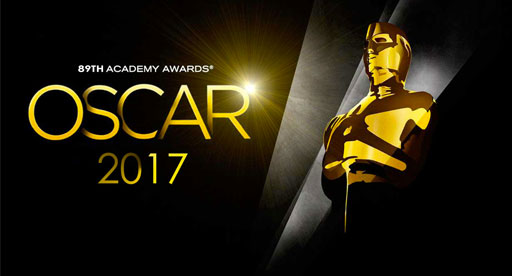 When Hollywood rolls up its sleeves to hand out the awards, each year, recognizing the stars and the producers of the biggest most impressive films of the year, the entire effort leads to one massively famous event everyone puts their attention on, the Oscars.
Yes, this is the big one. The Academy Awards (aka the Oscars) is the annual bash hosted by the Academy of Motion Picture Arts and Sciences (AMPAS) to recognize excellence in cinematic achievements in the film industry, assessed and voted on by Academy's voting members. The various category winners are awarded a copy of a statuette, officially called the Academy Award of Merit, which has become commonly known by its nickname "Oscar." The first Oscars event took place in 1929 at the Hollywood Roosevelt Hotel.
The awards ceremony was first broadcast on the radio in 1930. It moved to television with its first broadcast in 1953. Today, this world famous celebration is viewed in more than 200 countries and can be streamed live online. The Oscars is the oldest entertainment awards ceremony; its equivalents, the Emmy Awards for television, the Tony Awards for theater, and the Grammy Awards for music and recording, are modeled after the Academy Awards.
Strictly a black tie event, bringing the big players of the industry, it is an affair to remember. One item to keep in mind, as soon as one decides on who "who they are wearing," (name designer gowns and tuxedoes) is what they will arrive in.
At L.A. Private Car Service, we happily deliver many passengers to all corners of the exciting city we all know and love as Los Angeles, and come Awards Season, we pride ourselves in answering the call to transport all types of executives, award recipients, presenters, producers, staff members, and guests in and out of the venues where glamorous industry events are held. In addition, we continue driving industry professionals to important meetings and appointments. To us, every passenger is a V.I.P.
Our chauffeured vehicles (see our fleet) zip thru the busy traffic of Los Angeles county, thanks to the expertise and safe practices of our drivers who focus on the road and getting you there punctually as you and your guest relax in the back seat.
Also available is our roomy, gorgeous Mercedes Benz Sprinter, for group outings.
The nominees for the Oscars 2017 will be announced on January 24, 2017.
The Academy Awards / The Oscars ceremony will take place on February 26, 2017, televised live from the Dolby Theater in Hollywood, California.
This year's ceremony will be hosted by Jimmy Kimmel, with all the usual surprises and superstars taking the stage to present trophies, win some, and congratulate nominees.
Make sure you contact us now to reserve a chauffeured car to the big event.