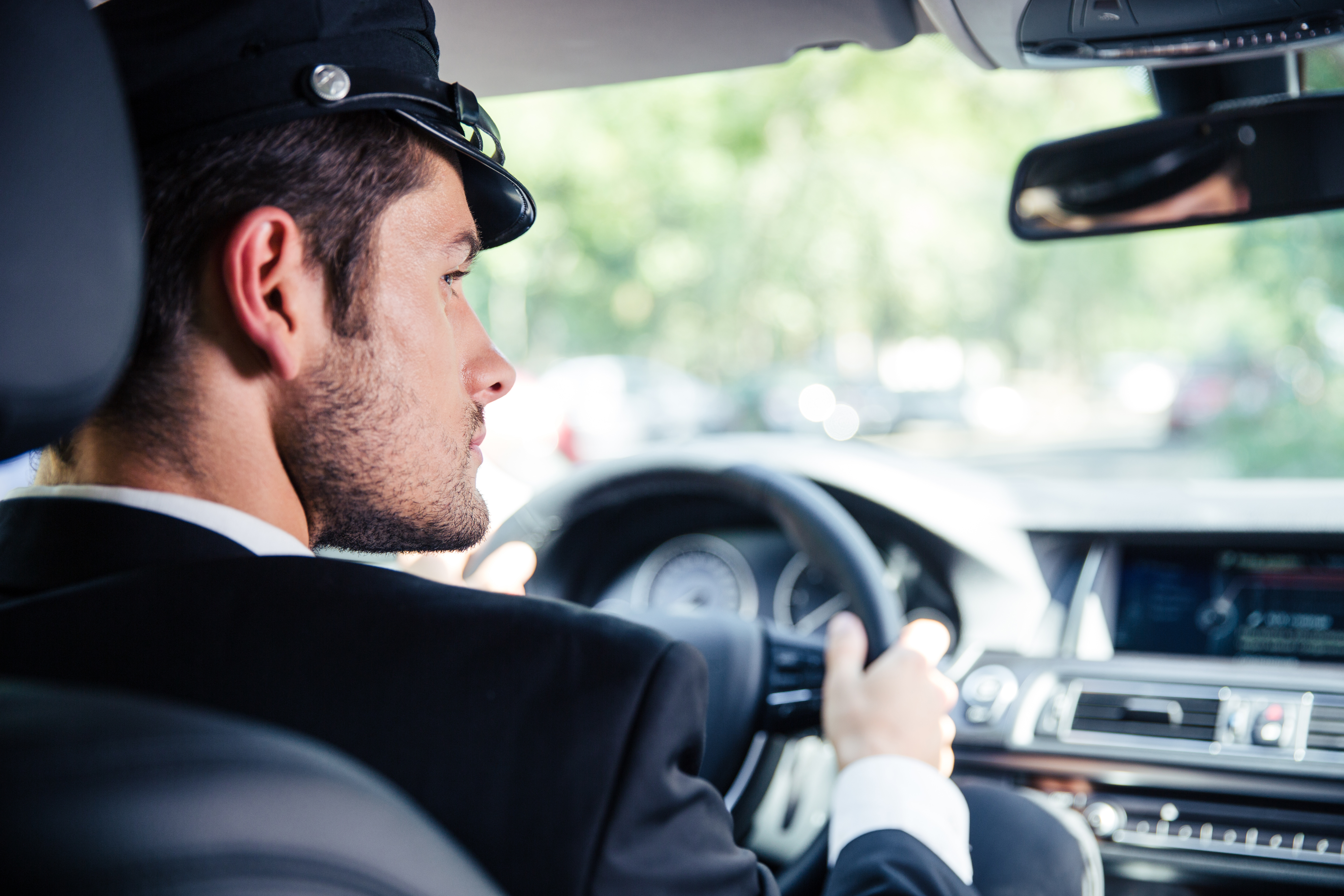 Executive chauffeured cars are not limousines or a limousine service company. Let us start with this distinction and explain our way from there.
The term chauffeur can refer to anyone whose primary job (employment) is driving a car on a daily basis, which also means someone experienced and skilled at this line of work. This type of professional can be seen behind the wheel of a luxury sedan, a limousine, or even a carriage pulled by a horse.
The term driver is often reserved for a person driving a bus or a non-passenger car. A chauffeur is often hired to drive a client or an employer around to various destinations and those destinations are discussed during the job interview, or at the time the employer is more certain about hiring that person. The chauffeur can drive the passenger in the car the passenger owns or in a car owned by a company.
Whether full time or on case-by-case scenario, the type of service has been normally required by upscale industry executives and individuals with more of a disposable income. However, this service has become a lot more popular by both busy executives and other types of individuals who like and prefer the comfort of stylish transportation in the back seat of a roomy automobile to fighting the traffic in a heavily congested city like Los Angeles.
Executive chauffeured car services are offered by companies such as L.A. Private Car Service which provides the service using its own fleet of Town Cars, SUV's, Cadillac XTS, and the Mercedes Benz Sprinter for group transportation.  See our fleet of cars HERE.
In the case of an executive chauffeured car service company like L.A. Private Car Service, all the vehicles in the fleet are owned and insured by the company, and the road-savvy chauffeurs work for that company. Therefore, it is up to such companies to keep well-maintained, new line of cars while monitoring and directing its team of drivers to pick-ups and drop offs all over the city.  Based on company rules, drivers are usually required to wear a uniformed set of attire, from dark colored suite and tie, to a uniform picked and prepared by the car service company.
There is a dispatch and reservations team ready to answer calls and match clients with the right vehicle and chauffeurs. The dispatch operator assigns the job to the appropriate driver and helps the flow of daily transportation to and from various destinations. Therefore, there is a well-organized system put in place to make everything move smoothly and benefit the customers.
So, what is a Black Car service?
This is the type of service where each driver, independently contracted uses his or her own car, and does not have to wear a required uniform. The call center for such a service is similar to a taxi cab service with the number of phone lines (many or a few) required to handle the work load. Chances are the person requesting the ride will get whoever is available, therefore, the quality of the vehicle, the appearance and professional attitude of the driver is not guaranteed.
A lot is placed on the customer instead of the car company. Historically, these cars may not look as clean and new, or there may not be a real urgency in being punctual when picking up a client. The pricing for their offerings may also differ from one company to the next.
Regardless of the type of the car service, there are fees for additional, optional services such as the "Meet & Greet" service inside the terminal which means the chauffeur must enter a designated parking structure, leave the car to meet clients at the proper entry gate and chaperone them to the car. These services and fees are based on what companies offer and how busy the airport traffic is in each city.
This is why we wanted to explain what we do at L.A. Private Car Service. We are an executive chauffeured car service business and we take care of all angles so our clients can rest assured that they will be picked up on time and transported to their desired destination safely and promptly by experienced chauffeurs behind the wheel of a beautiful, clean, executive car.
CLICK HERE to request an instant quote.