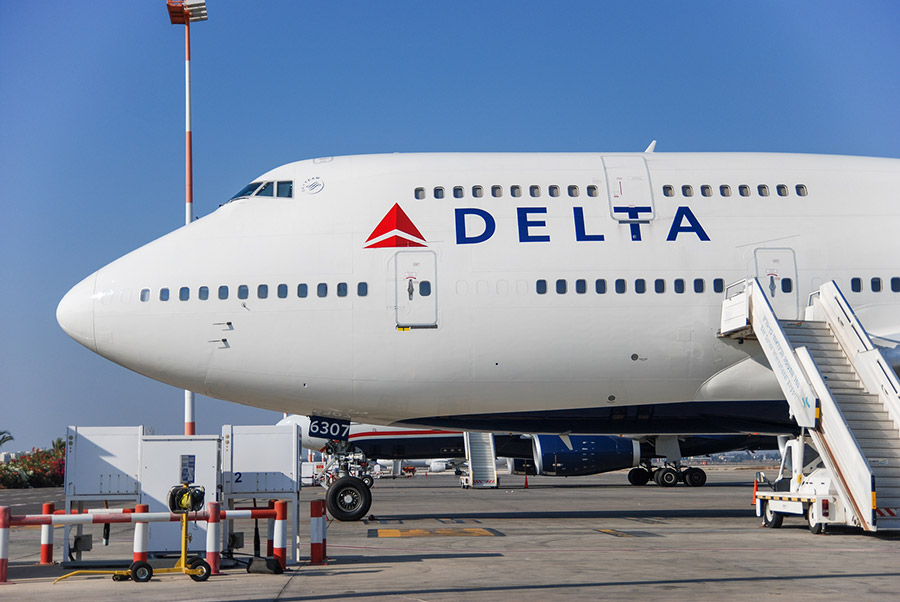 Delta Airlines has moved forward in changing the façade and face of LAX.  The airlines has taken steps in a $1.9 billion plan to modernize, upgrade, and connect Terminals 2 and 3 with Bradley Terminal at LAX over the next seven years.  The new space is said to provide all the amenities that Delta's customers have come to expect at LAX, including a private Delta One check-in lounge, new Delta Sky Clubs, fast check-in for Delta Shuttle services, and an integrated in-line baggage system. The facility will offer convenient passenger flows, sufficient gate-area seating, and a world-class concession program.  According to Delta's website, customers are going to spend less time in traffic as their gate is closer to the airport entrance.  Those clients coming into LAX will be able to move quickly to their destinations as there will be less wait time for gates.  The change also allows Delta to operate alongside many of its airline partners, including Aeromexico, Virgin Atlantic, and Virgin Australia. Later, a secure connection to TBIT will enable seamless access to additional partners, including Air France-KLM, Alitalia, China Eastern, and China Southern.
Here are the immediate changes that are coming.  On the evenings of May 12, May14 and May 16, a third of the 70 airlines that operate out of LAX will relocate.  
We are working diligently with all our drivers in providing them with up to date information with all the changes coming thru.  Los Angeles World Airports said that the affected airlines are as followed:
• Air Canada (moving from Terminal 2 to Terminal 6)
• Allegiant (T3 to T5, T6 check-in)
• Avianca (T2 to Bradley, T3 check-in)
• Boutique Air (T3 to T6)
• Delta (T5/T6 to T2/T3)
• Frontier (T3 to T5, T6 check-in)
• Hawaiian (T2 to T5)
• InterJet (T2 to Bradley, T3 check-in)
• JetBlue (T3 to T5)
• Qatar (T2 to Bradley)
• Spirit (T3 to T5)
• Sun Country (T2 to T5, T6 check-in)
• Thomas Cook (T2 to Bradley)
• Virgin America (T3 to T6)
• Virgin Australia (from T3 to arrivals at Bradley, check-in at T3)
• Volaris (arrivals to Bradley, check-in at T2)
• WestJet (T2 to T3)
• XL France (T2 to T6)
As always, LA Private Car Service is here to provide the best service for our clients and we thrive ourselves in keeping up with all the changes at LAX, as well as the greater Los Angeles area, to get our clients where they want to be and when they want to be.  Don't forget to book a service with us to avoid all the hassle of working thru the changes!!!