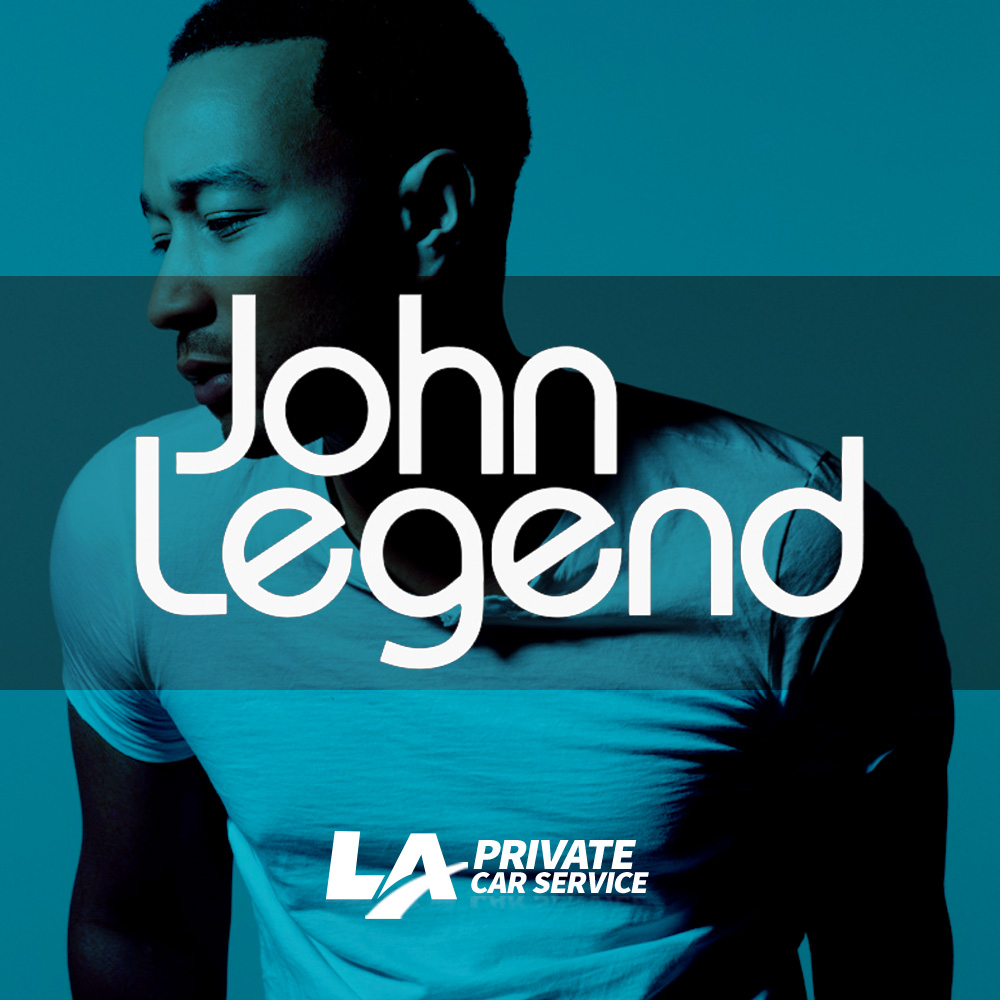 Singer John Legend is on fire.  When he is not on stage performing live or recording new music, he is lending his voice and name to various creative projects. Yet it is on stage, up close and personal, when fans get the full scope of the man's big talent and electric stage presence.
Bringing it all the way to the Oscars, the singer, song writer, added "actor" to his impressive resume in 2016, by appearing in a sizeable role opposite Ryan Gosling and Emma Stone, in Damien Chazelle's critically acclaimed musical La La Land.
It was just announced that Legend will also voice and produce a virtual reality series "Rainbow Crow" starring as the title character. The production will have its debut at Tribeca Film Festival this month of April. "A lot of the attraction to the project was being involved with a new technology that's just emerging as a new medium for creative talent," Legend said in an interview. Inspired by Native American folklore, "Rainbow Crow" is about a bird "with the most dazzling plumage and mellifluous voice, who, after the planet turns dark and cold, must journey far from home to bring light back to the world." Says Legend: "It's about love. It's about inclusion. It's about community."
The singer will also lend his famous voice to creating 7 Inches, for a Planned Parenthood campaign, with other artists such as Bon Iver, Björk and the Foo Fighters. The initiative will bring numerous artists to create 7″ records, and donate proceeds to help Planned Parenthood. The American healthcare organization receives $500 million in federal funding annually (according to the New York Times), but now is faced with defunding under President Donald Trump's administration.
If you have not seen John Legend thrill audiences live, it is time to treat yourself to an evening of music and showmanship, and to see this true American original in concert.
Here at L.A. Private Car Service we know how to get you closer to this experience, in comfort and style.
See Mr. Legend live, on stage, on Sunday, May 28, and Monday May 29, at the Greek Theater in Los Angeles.  It will be a memorable night under the stars as he performs his biggest hits and perhaps surprise you with a few new ones.
At L.A. Private Car Service, concerts are a specialty. Our professional, personable chauffeurs are always ready to drive you and your friends to various event points and auditoriums in our beautiful city, Los Angeles. Having a private car service to reach The Greek Theater is a great idea since most guests driving in and out of this popular L.A. landmark must abide by special rules and regulations placed to ease the minds of the residents in the area. The big events bring noisy traffic and related congestion which may not be the experience you need before and after an exciting event. Our skilled chauffeurs will take on the task of driving while you sit back and enjoy a stress-free drive to and from The Greek Theater.
See our fleet of vehicles and feel free to contact us with your questions.
Click here to make your reservation online and/or get an online quote. We hope to see you in one of L.A. Private Car Service's beautiful vehicles as you get ready to enjoy your musical night out starring John Legend.