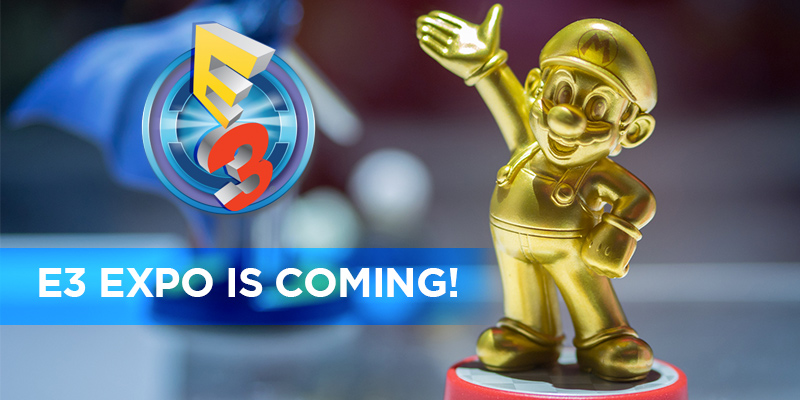 Tech lovers, gamers, fans of technology, and admirers of showmanship unite! E3 Expo is coming to Los Angeles.
Leading computer and video game companies, business partners, media and industry analysts, from over 100 countries, converge on the Los Angeles Convention Center for this professional business-to-business showcase. Basically, the gods of geektacular fun and technology, visionaries and entrepreneurs from all walks of the computer and video game industry bring the latest to introduce to the world.
Booking a Car Service is a Great Way to Get to E3 Expo 2016
E3 is the world's premier trade show for computer, video and mobile games and related products. Each year top talent in the video game industry flock to the Los Angeles Convention Center, to meet fellow tech heads and see the latest, and most innovative professionals in the interactive entertainment industry, and the technology and ideas they are ready to introduce. For three days, tens of thousands widely recognized companies showcase brand new products at E3.
Major names such as Warner Bros. Interactive, Google, Logitech, Microsoft Corporation, SONY Interactive, IGN, Nividia, Carl Zeiss AG, Samsung Electronics, FACEIT, and many more bring their newest ideas and products to this massive annual event.  
This year's E3 expo will take place on June 14-16, 2016, at the Los Angeles Convention Center
Did you know that on average, Los Angeles drivers spend over 60 hours in traffic, each year? That's five hours of just sitting in traffic, per month, and with major freeways going into and out of downtown area, the traffic is congested daily. Professional, experienced chauffeurs can zip into DTLA hotspots and drop offs quickly and efficiently since it is what they do on a weekly basis.  
At L.A. Private Car Service we are happy to drive our professional clients in and out of most Downtown Los Angeles locations. CLICK HERE to reserve your one of our Town cars or an executive car service. See our Click here to see our FLEET OF CARS and get an Instant Quote.
One of our expert chauffeurs will pick you up, drop you off at the designated drop off spots, and come back to pick you up, on time, hassle-free and safely. Our vehicles are always kept in clean and presentable condition, while our chauffeurs focus on the road and the job of getting passengers there safely and punctually.
We wish you lots of fun and success at this year's E3 Expo, and hope to host you in one of our beautiful cars.