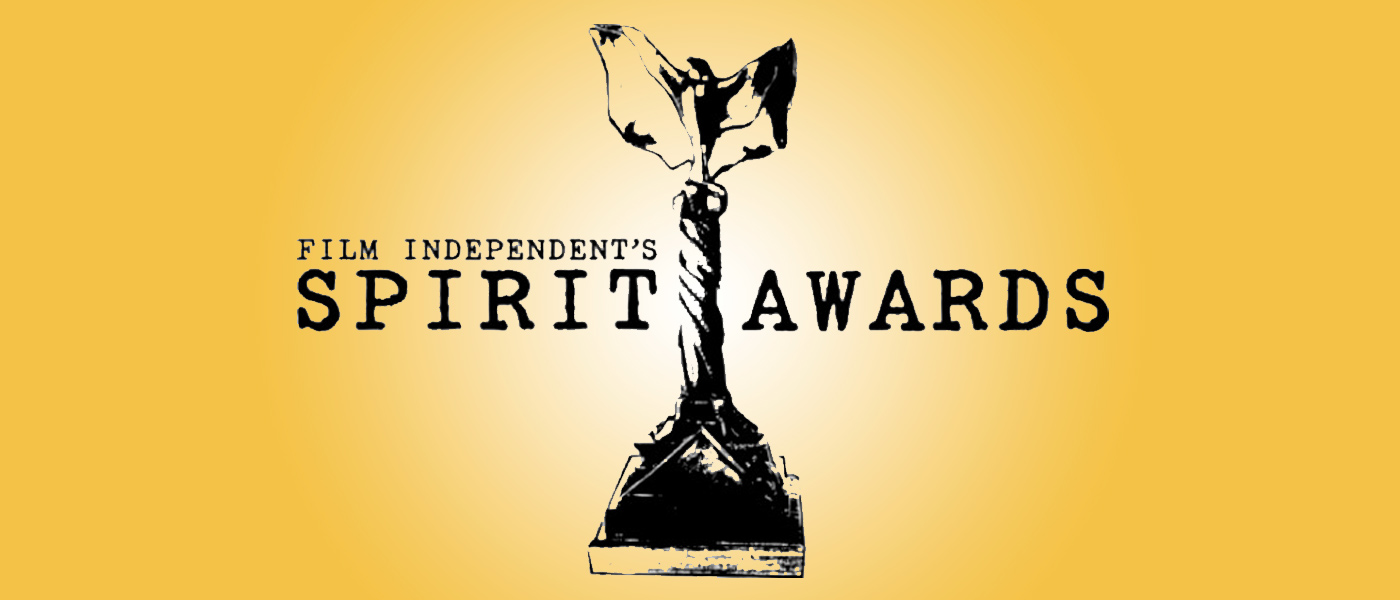 When Hollywood looks to the future and the next wave of talent, they look outside the engine. Beyond every calculated campaign, a teaser trailer, official trailer, red band trailer, walk of fame ceremony, and social media buzz, the big wigs look outside its own realm in search of the next big thing. To recruit talent and present the next visionary who will go on to make bigger, commercial films, the industry looks to independent cinema and the personal, unique films made on smaller budget, with refreshing new perspectives.
The Spirit Awards, presented by Film Independent plays the role of encouraging and awarding such voices in non-mainstream films.   
In addition to being one hell of a party, held daytime at the beach, in Santa Monica, CA, this trophy-fest concentrates on honoring independent films exclusively.
Awards are presented for the year's best achievements in films made outside the Hollywood machine, with statues given for Best Feature, Best First Feature, Best Feature Made for Under $500,000 (the John Cassavetes Award). Winners are presented with an alloy bird sitting on top of a pole wrapped in shoestrings representing the size of budgets of independent films.
Fresh faced talent share the blue carpet along with Hollywood A-listers who claim that their involvement in the film was merely for the art of cinema, and in most cases it was, as these are the films that draw such performers to meatier, career-defining roles, without the big Hollywood backing.
Industry insiders and film buffs love this event for spotlighting newcomers and, hopefully, for featuring famous faces who flex the muscles they were meant to flex, the ones having to do with acting. Hitting the gym to buff up for an upcoming role is not exactly honing your "craft." Can we agree on that?
Indie rooted actress Brie Larson, actor Christopher Abbott, (both nominated this year) may become superstars of tomorrow. Today's top draw Jennifer Lawrence, Ryan Gosling, Matthew McConaughey, Johnny Depp, got their start in independent films.
It's a casual event, yes! But let's call it Hollywood-casual. Translation: the price tag on a pair of flip flops, or cargo shorts at these events can set most of us common folks back a house mortgage or two.
Make no mistake, arriving in style is always in fashion, and in this town one needs to arrive. After all Jaguar is one of the official sponsors of the Spirit Awards 2016.
Knowing a thing or two about L.A. Awards Season, and the importance of industry events, L.A. Private Car Service is equipped and ready to whisk you in and out of these important events.
Beach traffic on weekends should not be your concern. Our expert staff will assign one of our reliable chauffeurs to navigate through best route to get you and your guests to your destination, safely and punctually.
Reserving early is highly recommended.
Get out there. Shine bright and celebrate the free spirit of creativity. And if you are a nominee, enjoy the accolades and keep up the good work.
For a list of this year's Spirit Awards nominees, CLICK HERE.