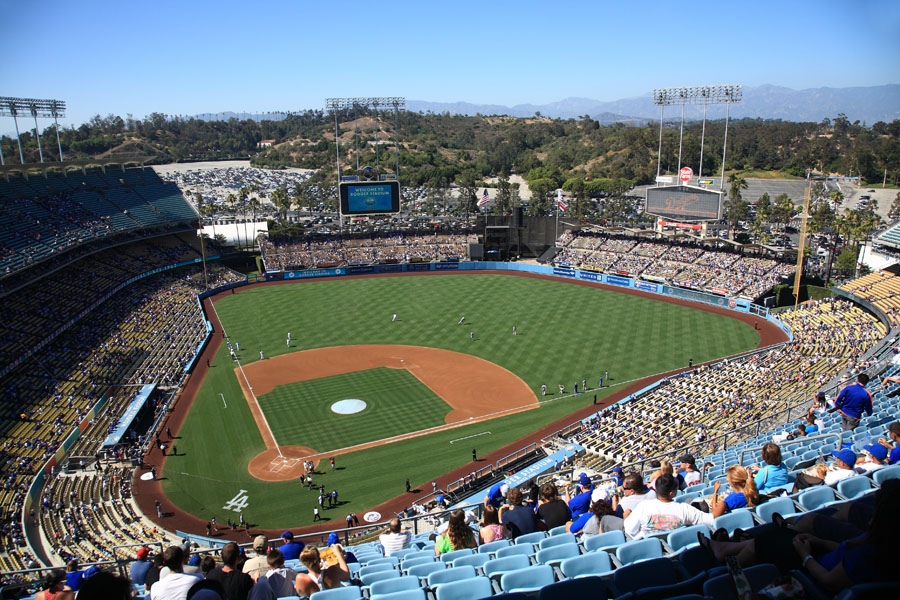 Show up in Style to Dodger Stadium!
Just one step away from the World Series!!! The Dodgers have made it past the Braves to get into the National League Champion Series, and now is the best time to go root for the Dodgers at Chavez Ravine!  The NLCS begins on October 11, 2013, so in less than 72 hours the Dodgers will face either the Pirates or the Cardinals!  
Now, for anyone who's been to Dodger Stadium before, I don't even need to remind you of how terrible parking is at the stadium, or the hassles of finding the car after the game, or even finding the car with a few dents that weren't there when you parked it.  For anyone who hasn't been to a Dodgers game, it's the perfect time to go check out Dodger baseball, and there is no better way than a private car.
No matter what time the game ends at, the car will be already waiting for you.  Enjoy the ride there, and enjoy the ride back without having to worry about driving through all that Los Angeles Traffic out of Chavez Ravine.  So whether Kershaw throws a no-hitter and the game ends in an hour and a half, or the Dodgers win with a grand slam in extra inning after four hours, your driver will be there ready for you the entire time.